THE BATTLE OF LIFE IS REAL!
After I left the Synagogue church of darkness, I was afflicted badly, TB Joshua used every means of his enchanting power to make me either to run mentally retarded, dead or to return to the Synagogue to beg; since he cannot deal with defiant. Living became dead-end because life without Christ can be dangerous and Disastrous. All the time I lived in the Synagogue was without Christ and coming out made me open to the arrows of darkness. I was initiated into satanism like every 'disciples' of TB Joshua in the Synagogue by TB Joshua, the chief priest, the occult grand master. The slave master cannot afford to lose any of his slaves, so I was hunted and violated badly.
If I need God to help me I must change Kingdom, but how? I didn't know at the time. I started another journey of desperately looking for help without knowing the Helper. Searching for deliverance without having relationship with the Great Deliverer.
I suffered greatly in the hands of my tormentor. Looking for help in wrong places. I later realized it is impossible to use darkness/negative to fight negative/darkness.
At over 40years, I started:
• BED WETTING
• HAVING FRIGHTFUL NIGHTMARES
• COBWEBS WAR day and night
• BEING BURIED ALIVE IN THE DREAM
• WALKING AROUND NAKED AND BEARFOOTED IN THE DREAM
• HARD SLAPS ON MY FACE by unseen hand that usually wakes me.
• CAT CRYING LIKE HUMAN BABIES IN EVERY HOUSE I LIVE
• BEEN BEATING UP IN THE DREAMS many occasion
• HATRED/UNFAVOURED IN REAL LIFE
• SITTING FOR EXAMINATIONS AND FAILING IN DREAMS
• VISITING OLD SCHOOLS AND OLD HOUSES IN DREAMS
• SEEING DEAD PEOPLE IN THE DREAM
• DOG BARKING AT ME AND BITTING ME SOMETIMES
• SNAKES BITES IN THE DREAM
• CATS SCRATCHES ON MY SKIN
• CONFUSSION/DISORIENTATION IN REAL LIFE
• SEXUAL ASSUALT AND BEEN GANG RAPED IN DREAMS
• GUN SHOTS IN THE DREAM
• LOSING PERSONAL ITEMS IN THE DREAMS
• STANDING AT BUS-STOPS WITHOUT GETTING VEHICLE
• SOMEONE UNSUALLY ENGAGE ME IN FIGHTS IF VEHICLE EVENTUALLY ARRIVE FOR ME NOT TO GO WITH THE VIHICLE
• EATING FOOD IN THE DREAM
• MOVING OBJECTS IN MY BODY
• SITTING INSIDE SWAMPY MUDDY DIRTY WATER
• BODY INTENSE HEAT
• I SWIM IN TURBULENT WATER WITH ANIMALS PURSUING ME
• CURSES PRONOUNCEMENT ON ME IN THE DREAM
• WALKING ON SLIPPERY GROUND AND FALLING
• CLIMBING STAIRS AND FALLING BACK TO THE GROUND IN THE DREAM
• GETTING LOST IN THE JUNGLE AMONGST FEROCIOUS ANIMALS LIKE SNAKES, LION, ETC
You may be in that Journey today, I am sharing a way out of wilderness in my Book "ON CHRIST THE ROCK"
HOW DID I OVERCOME?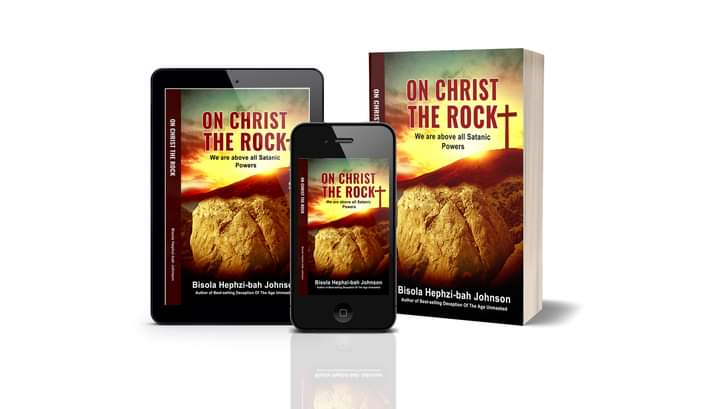 YOU CAN BE FREE!